Skin analyser, the good partner of beautician
Views:22 Author:Site Editor Publish Time: 2018-07-03 Origin:Site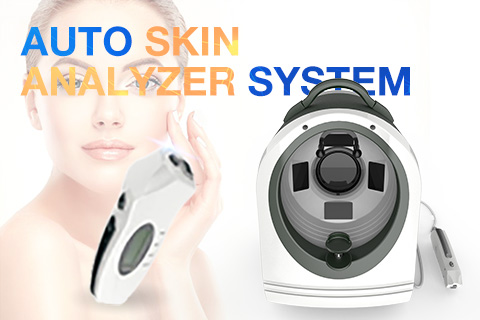 Recently, more and more people start to pay attention to the skin health conditions, to be healthy and beautiful has become the most popular trends among ladies.
The first step to take care of your skin is to know the problem of your skin.
Thus the skin analyser almost become a basic equipment in every clinics and beauty spas, and the best partner to the beautician.
Our skin analyzer machine SA2 is a super tri-spectrum skin diagnosis system not only has the unique RGB white light, the PL polarized light, and the UV light but also has moisture detection, smart localization. The special 'Program control X-lens changer system can be got no less RGB high-definition image. PL high-definition imaging and UV high-definition images.
It diagnoses a lot of face problems: Like spot, pore, pigment, wrinkle, acne, ultraviolet ray, roughness sunshine etc. To bring the damage with the different degree to the skin, hurting skin accurately the circumstance present at the front of the client, and offer one set of medical suggestion for the client; Also can compare client face images before and after skin care.
If need any further details, please contact us freely.
Click to learn more about the skin analyser: https://www.bomeitong.com/portable-visia-skin-analysis-machine-for-sale-sa2.html