2 in 1 hifu and lipohifu machine, good choice for skin tightening and body slimming
Views:26 Author:Site Editor Publish Time: 2018-07-06 Origin:Site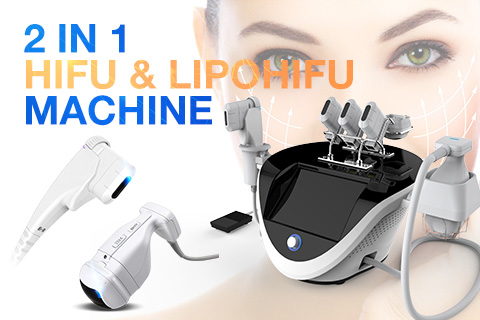 With the improvement of people's material life, people's requirements for beauty are higher, face lift, body slimming, make up…… yes, ultrasound will realize their dreams.
what is The Ulthera ultrasonic scalpel?
The 2 in 1 hifu and lipohifu is not a knife, but a conical high-temperature heat transfer. The ultrasonic knives can vibrate up to 600 to 12 million times per second of matrix molecular energy to transfer heat energy from the epidermis to a depth of 1.5 to 4.5 mm. Ultrasonic scalpel is a dual-entry process that is internal and external.
Clinical studies have shown an average reduction of 4 to 6 cm in the waist circumference. They also showed that a non-invasive treatment resulted in an average reduction of 2.5 to 3 cm per foot. However, individual outcomes may vary from person to person who advances the treatment.
If the fat layer is strong, repeating the treatment at the same site for at least 12 weeks. Careful treatment is not about obesity, but only for local fat accumulation
When is the result visible?
Individual results may vary from person to person. Some patients have observed the results within two weeks. According to clinical studies, 8 to 12 weeks is the time most people can observe the final result. It is also the longest time for the body's natural metabolism to interfere with adipose tissue.
How long does the treatment last?
depending on the size of the zone. Any further processing of the same area can be done within 3 months.
Want facelift and body slimming ? come on!
2-in-1 hifu and lipohifu machine brings you a new experience.