1. Feature:Treat all joints
2.Theory:pneumatic Shockwave therapy treatment
3. Power Levels / Energy:60 to 185 mJ(equivalent to 1-3 bar)
4. voltage:AC100V~240V/47~63Hz
5. Size(cm):52.5X53X95.5 CM(L/W/H)
6.Operating mode:Continuous/4/8/16 pulses
7. Application: Medical use
8. Working head: 5 working head for different joints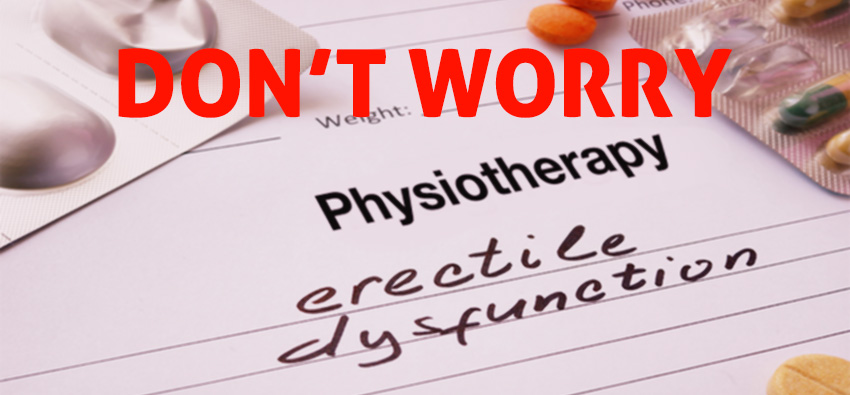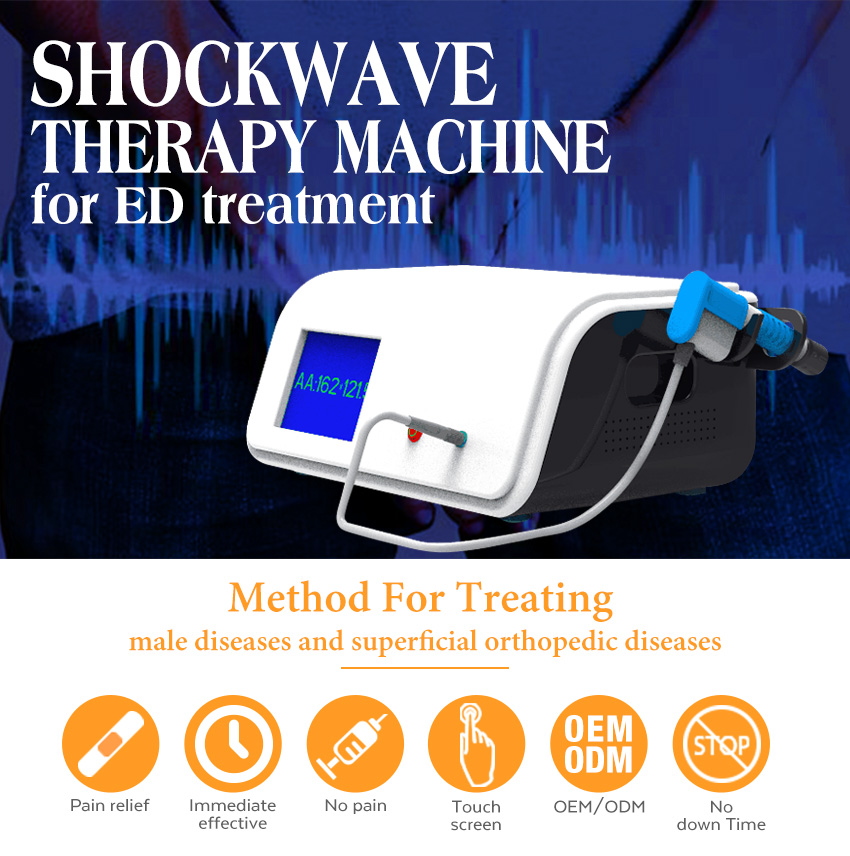 Extracorporeal shock wave therapy also called Acoustic Wave Therapy Equipment, mainly for physical therapy treatment, sports injury, rehabitation treatment and cellulite reduction.
Shock wave therapy machine diminishes pain by over-stimulating the nerves that send pain sensations to the brain.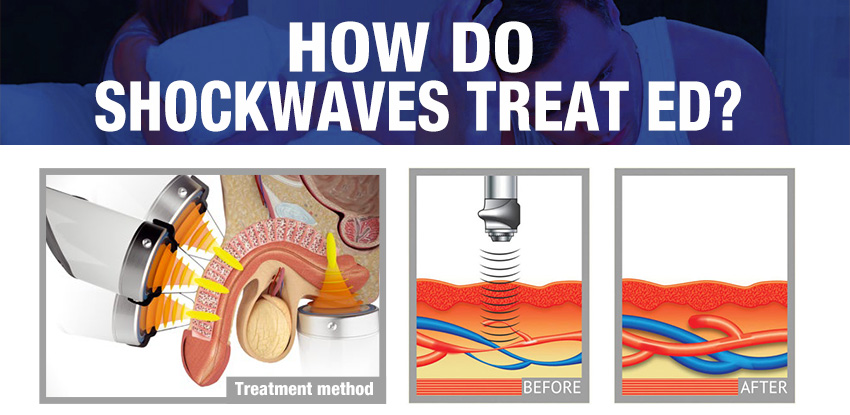 Shockwave treatment for ED involves using an acoustic wave that goes into the penis. These sound wave are focused onto the penis and perineal region. The perineal the testicles. Shockwave treatment for ED involves a cellular interaction. This reaction can trigger increased blood flow and can create regeneration of tissue. As seen above, shockwaves treat ED using a shockwave therapy device Using this device, the sound wave is placed along the shaft of the penis and pelvic floor region Our Shockwave Therapy Machine is used for the treatment of shock therapy for treatment reasons, not just symptoms. A breakthrough treatment system can bring lasting erectile function and new sexual spontaneity to millions of people-painless, natural and safe.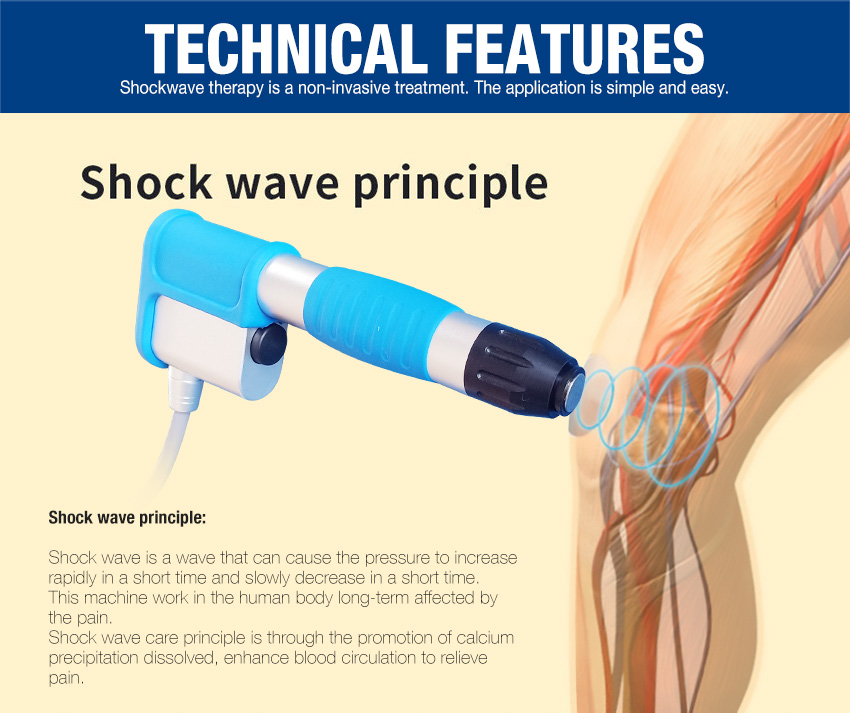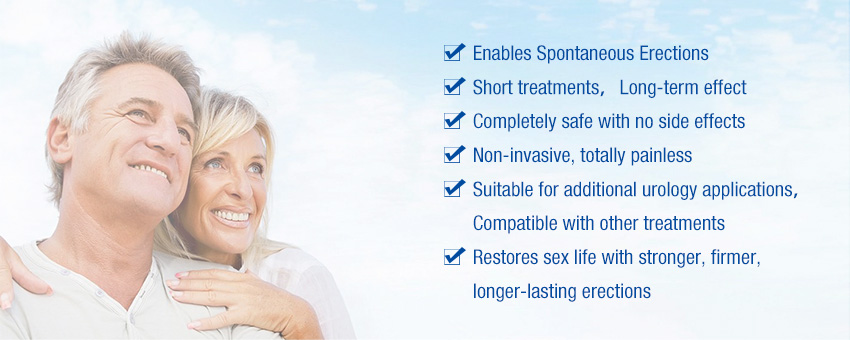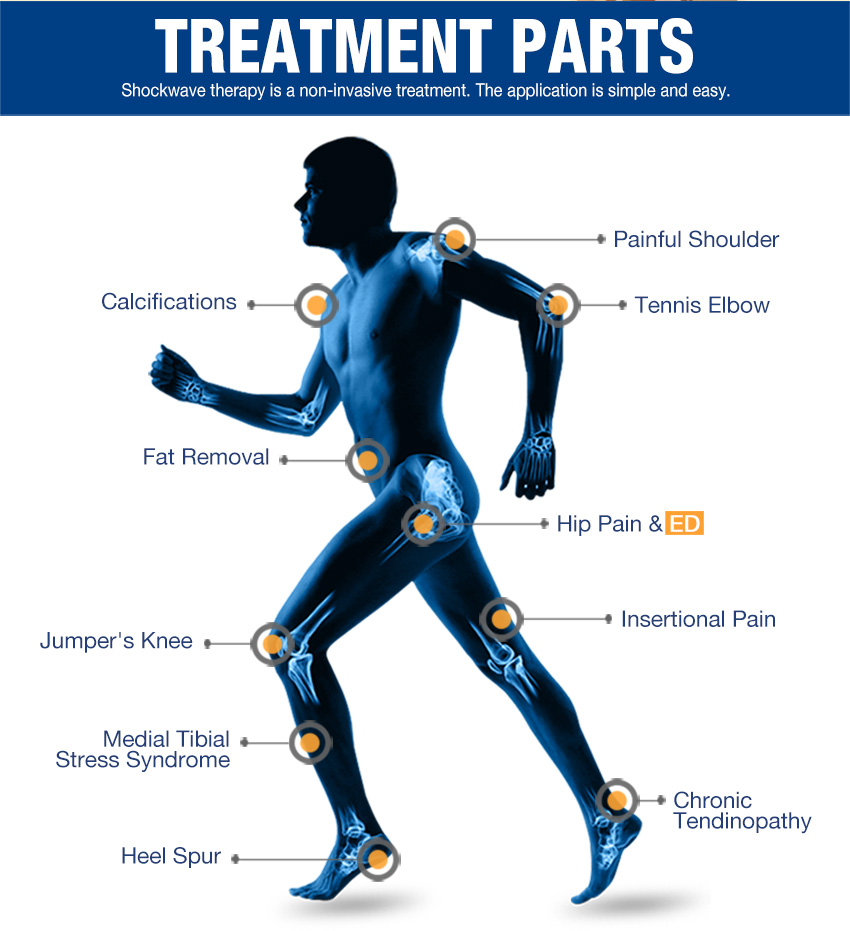 1. Erectile dysfunction
2. Myofascial trigger point therapy on back and shoulder
3. Sports injury
4. Myofascial trigger points
5. Heel spurs
6. Radial and ulnar epicondylitis, tennis elbow
7. Tendinitis of the shoulder problems
8. Calcific tendinitis of the shoulder
9. Status post muscular injury
10. Patellar tendinitis
11. Plantar fasciitis