1. Feature: Skin Tightening, Wrinkle Remover, Skin Tightening,Wrinkle Remove
2. Operation System: High Frequency, High Frequency
3. Language: English
4. Appliance: Beauty Salon ,SPA , Hospital ,Home etc
5. Logo: Add LOGO on software by free
6. Color: Variety choices
7. Display: 8. 4 Inch color touch screen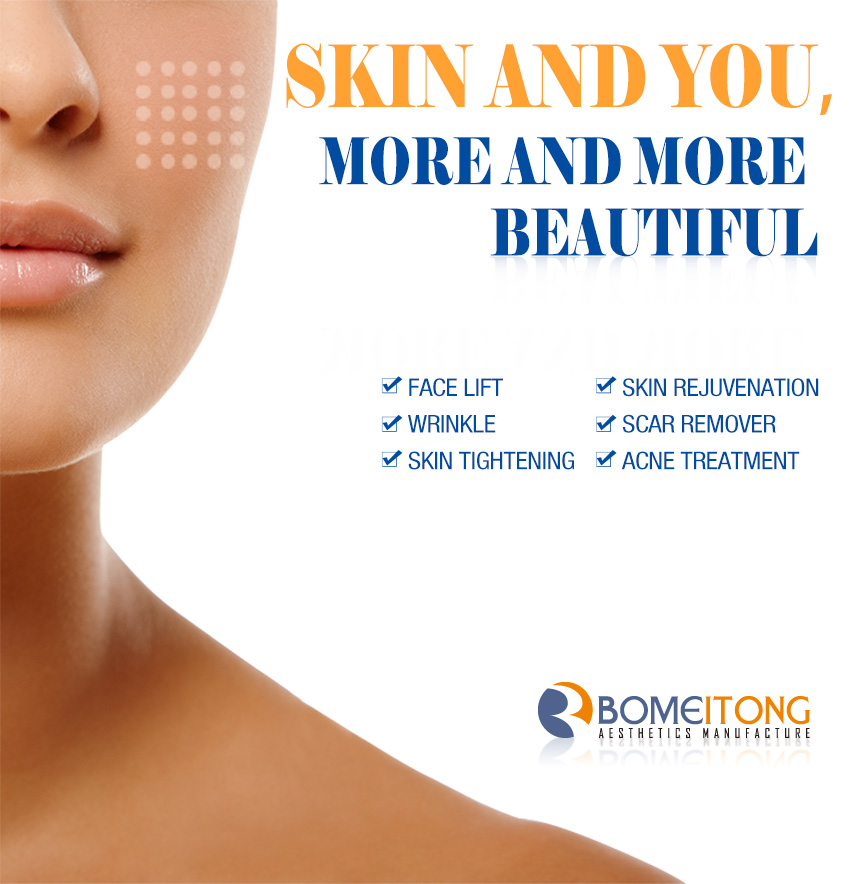 Introduction
Radio frequency skin tightening machine according to some customer feedback,made a special improvement, make the rf in the form of lattice act on the treatment area directly,to stimulate the reorganization and regeneration of deep collagen,At the same time, using the freezing module to make sure that the radio frequency can penetrate the skin better. avoiding the treatment site appears uncomfortable feelings.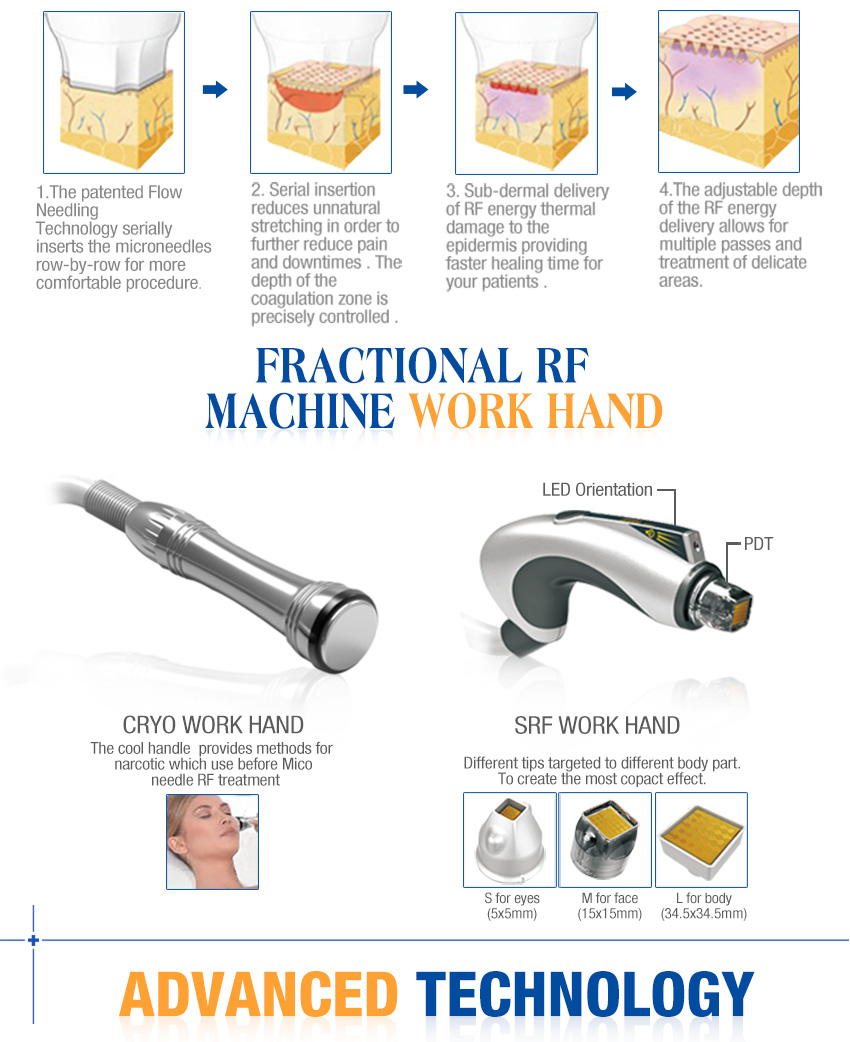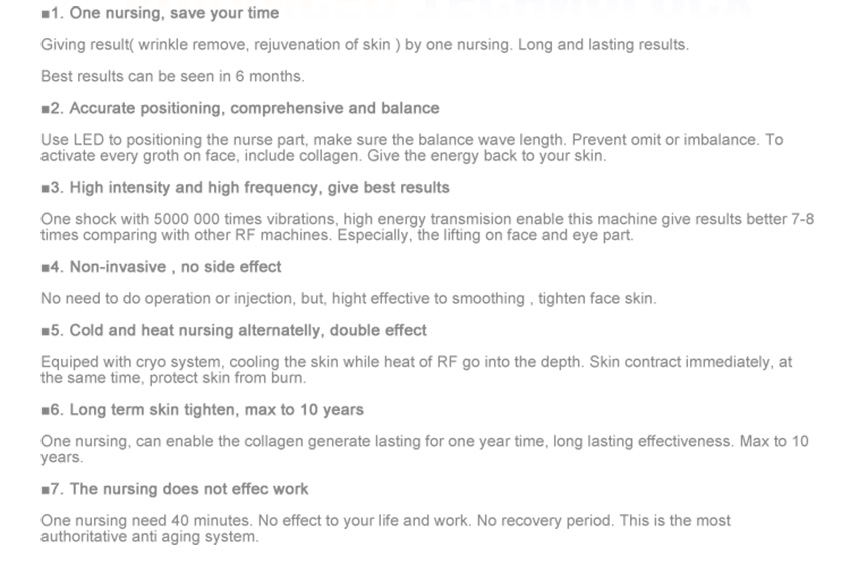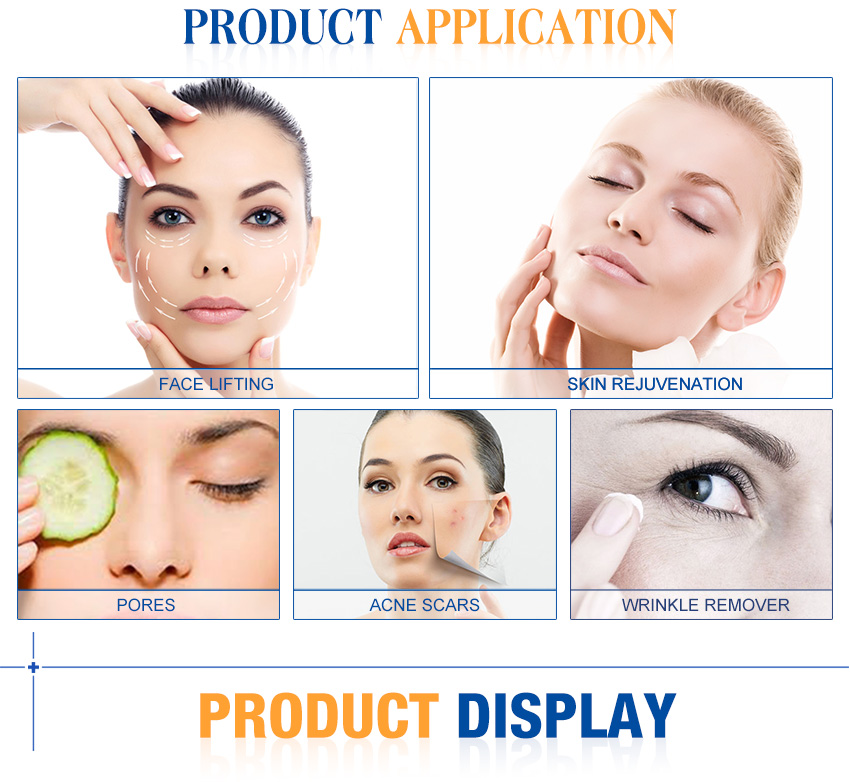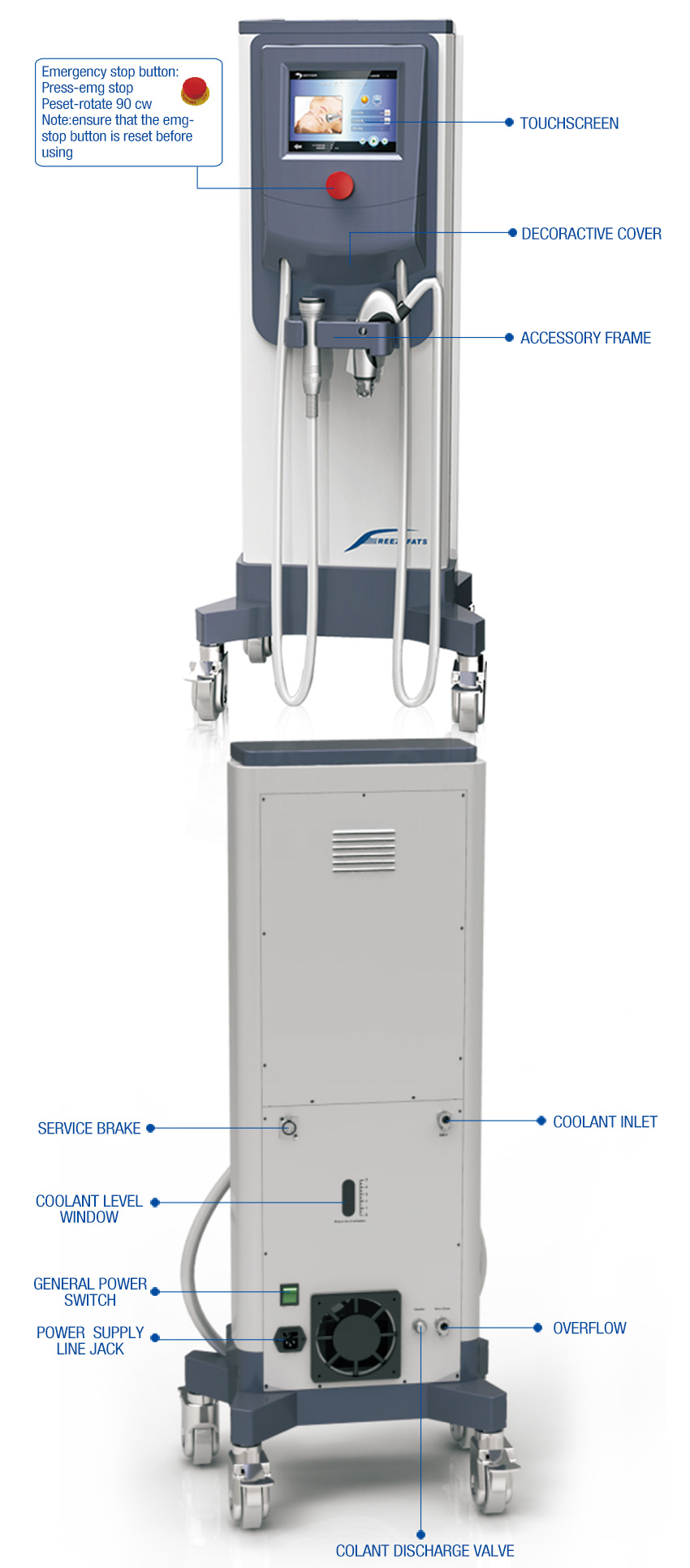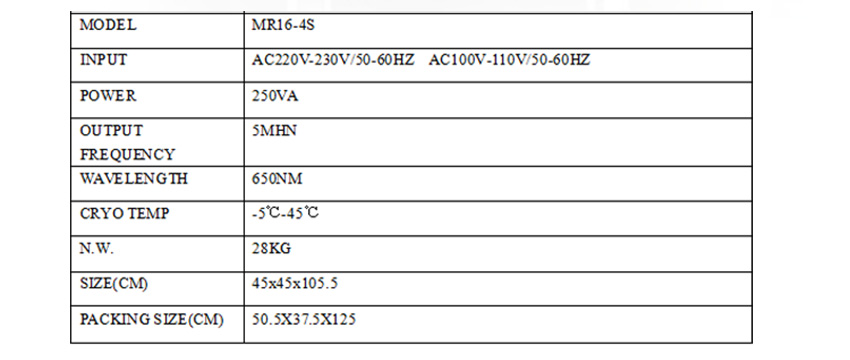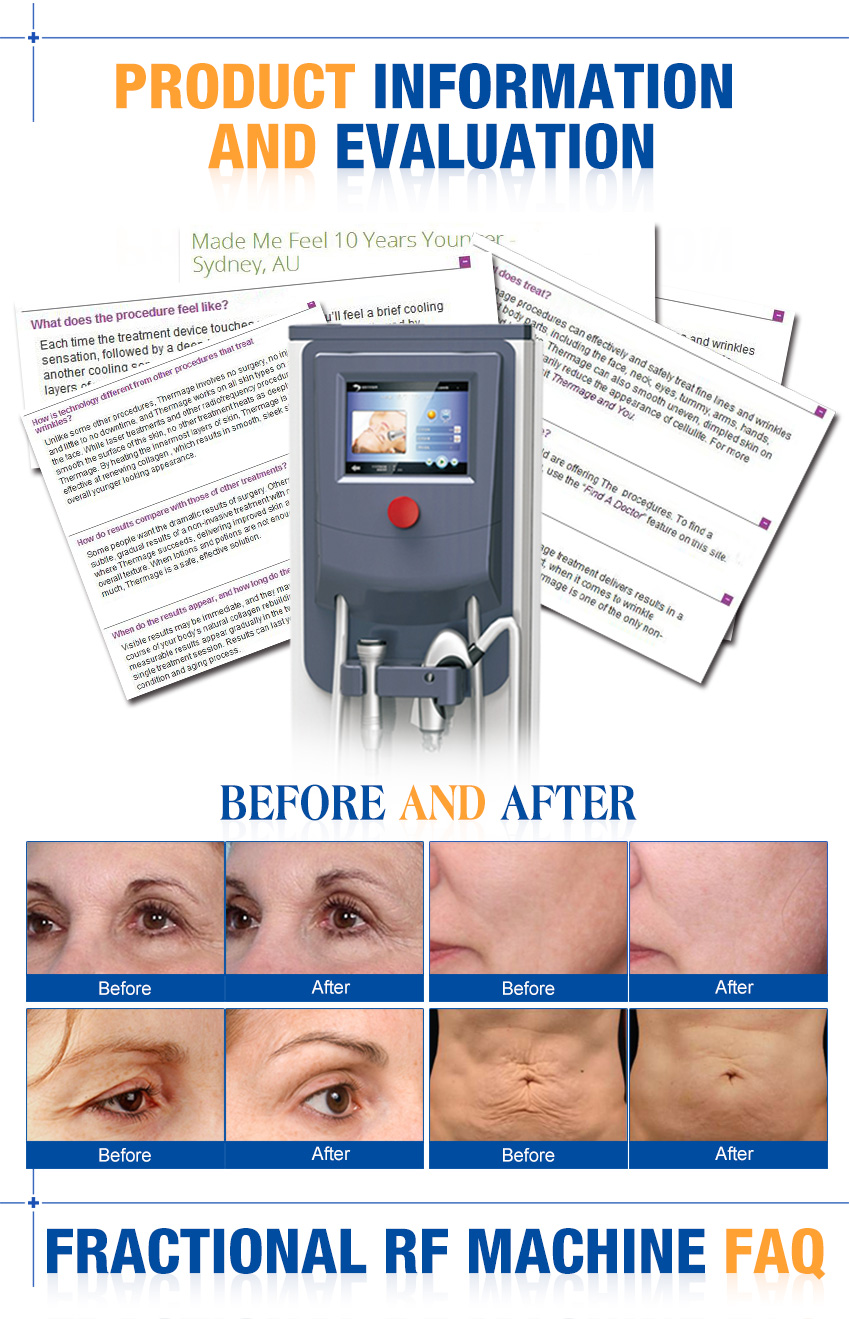 Treatment Effect
1. One nursing, save your time
Giving result( wrinkle remove, rejuvenation of skin ) by one nursing. Long and lasting results.
Best results can be seen in 6 months.
2. Accurate positioning, comprehensive and balance
Use LED to positioning the nurse part, make sure the balance wave length. Prevent omit or imbalance. To activate every groth on face, include collagen. Give the energy back to your skin.
FAQ
1. What certification do you have?
All of our machines have the CE certification which ensures the quality and safety. Our machines are under strict quality management to ensure good quality. Because we fully understand that it will be a great trouble if machine have any problem during working at oversea.
2. Will you teach how to use the machine?
Yes, we can provide a complete user manual and usage video for instruction and application. And 24/7 online consultant service ensure you whatever problem and whenever you meet, you can solve easily. It is easy to operate by anyone with the instructions.
3. How about the shipment?
The machine will be shipped within 2-3 days after the receipt of your pa